Nicci Smith
5 Ways to Be the Wife Satan Fears
Updated: Jun 19, 2022
Let's talk a few more statistics. (For someone who doesn't like math, I sure am fond of statistics.)
For the sake of continuity. We'll refer to Lifeway once again.
80% of pastors feel they are are "on-call" 24 hours a day.

90% feel they work hard to protect their image as a pastor.

48% often feel the demands of ministry are greater than they can handle.

50% are concerned about the financial security of their family.

54% feel their role is frequently overwhelming.
The stress and demands felt by our husbands is without question. It's not uncommon for me to refer to myself as my children's safe place, but I'm also my husband's safe place. The person who he can confide in.
I believe being your spouses biggest fan and confidante is vital in all marriages but it does seem as though the enemy is especially fond of dividing the marriages of those in ministry.
Here are a few ways to show your husband your support:
Sing His Praises
Be his biggest cheerleader. Acknowledge and tell him when you are proud of him. Acknowledge him and praise him in front of his peers and coworkers. This is especially important for those whose husband's Love Language is Words of Affirmation.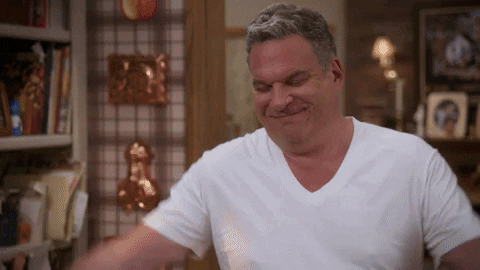 Learn His Love Language and Live it Out
If you haven't yet, take some time to read The 5 Love Languages: The Secret to Love that Lasts. Discover your husbands love language and be intentional about living it. My husband's Love Language happens to be Words of Affirmation, which is probably why I listed "Sing His Praises" as the first way to support your husband. There is a genuine and noticeable change in my husband when I tell him I'm proud of him or I praise the way he handled a situation.
Have His Back
All the time. Especially in public. When someone comes to you to criticize something he said or something he has done or a new program that he has implemented do not join in the criticism, even if you may agree on some points. Relay this information and express your concerns to him in private.
This also applies to parenting and family relationships. It is vital to be a unified body in front of your children and other family members. Your parents don't like the way he parents? Tough. Your teen disagrees with the consequence that has been doled out? Tough.
Establish a safe phrase or word that you and your husband can use to indicate that you may not be on the same page about how a situation is being handled. Come to an agreement - when the safe word or phrase is spoken, the situation is put on pause and the two of you can step into a private space and discuss it. Neither of you has to feel disrespected or undermined this way.
Pray For Him
It seems that this should be obvious, but sometimes we're so busy or distracted that we forget that we should always be praying for our husbands. Pray for their day, pray when they have an important meeting, pray for them when they're feeling defeated, pray when they have something exciting happening in ministry. Constantly cover your husband in prayer.
Pray With Him
Nothing makes the enemy run in fear more than a united, prayer-filled marriage. Praying with your husband is a whole different level of prayer. Set aside time on the daily to pray together. Pray as your day begins, pray when there's a conflict, pray when you're feeling exceptionally blessed. Pray together at the end of the day. Pray over your marriage, your family, and your church. Pray with him.
Ladies, your husband willingly and passionately answered the call God placed on his heart. The enemy sees this and will not hesitate to use you as a weapon against him. I promise you, Satan will cease any opportunity he to use you to belittle, undermine, disrespect, or straight-up break your husband's heart in ways that will make him question his calling.
It is vital that you be prepared for this type of spiritual warfare.
Ladies, be the wife the enemy fears.